Name:
Shane
Race:
Human/Demon
Gender:
Female
Age:
Unknown
Blood:
Unknown
Height:
Unknown
Weight:
Unknown
Birthday:
Unknown
Parents:
Unknown
Siblings:
Unknown
Spouse:
None
Children:
None
Relatives:
Unknown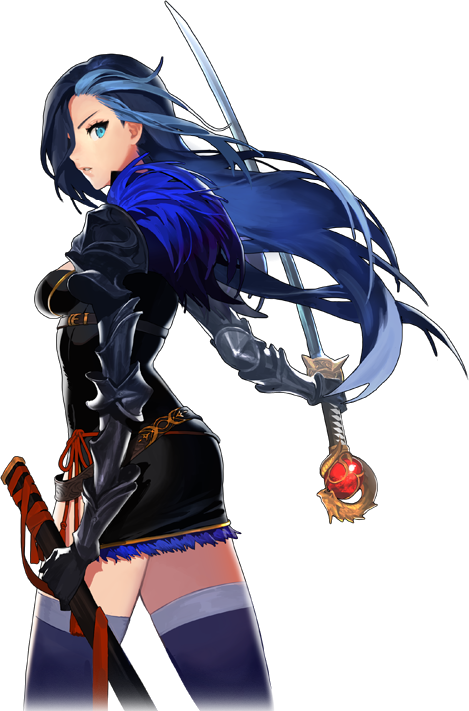 Past Timeline
Edit
Shane's childhood went by quietly and peacefully in a small village, until demons came and attacked it. During this attack, she witnessed her whole family killed by those demons. When the time came for her turn, surprisingly the demons were eliminated by giant magic-sword, wielded by Sieg. After this incident, Shane decided to follow Sieg and thus, later on joined the Holy Cross Crusaders.
Originally a normal human, she willingly accepted to be the subject for the experiment by the Crusaders in strengthening the human body with demon blood. The reason behind this decision was her revenge towards those demons.
The experiment did succeed in making Shane stronger, but it had one side effect: the demon blood will take over her body one day and she will go berserk. And it did come true, but fortunately Shane already made a seal to stop the demon from taking over.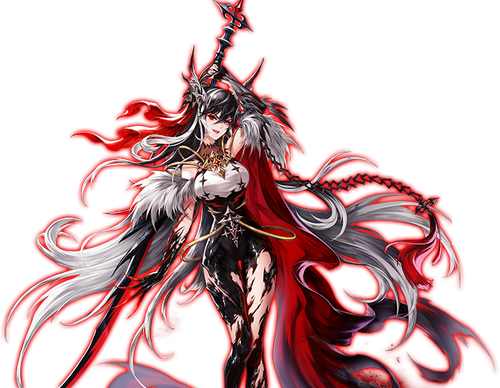 Her demon side seems to take over and she seems to lose control of herself. This is when her myth awakening takes place.
Weapons & Armor
Edit

Valentine Sword
(unreleased)

Awakened Valentine Sword
(unreleased)
Exclusive Item
Edit

Shane's Crusaders Badge

Shane's Crusaders Badge Awakens
(unreleased)
Dialogues
Edit
Bunny Girl
+100
+20
+10




Royal Secretary
+100
+20
+10




Pink Lady
+100
+20
+10




Kendo Captain
+100
+20
+10




Summer Vacation
+100
+20
+10




Crimson Feather
+100
+20
+10




Demonic Kitty
+100
+20
+10




Early Spring Fragrance
+200
+40
+20




Tinkerbell
+200
+40
+20




Night Blossom
+100
+20
+10




Pursuer of Destruction
+300
+50
+30




Mini-Mini
+100
+20
+10
Unreleased Costumes
Edit
Ocean Sunset
+100
+20
+10




Betrayal of the Rose
+100
+20
+10




Varsity Swimmer
+100
+20
+10




Blue Nun
+200
+40
+20